Thời gian đăng: 16-06-2017 10:19 | 279 lượt xem
In bản tin
This is the Tote Bag That Every Mama Needs - Peak Design Everyday Tote Bag Peak Design
Link Túi Peak Design KTMart bán: https://goo.gl/ciL8lx
If you're anything like us, you've probably wished (on more than one occasion!) that you had more than two hands. With a toddler in one arm, a sippy cup in the other and about 12 other things you need to grab, it can be hard to feel organized. Thankfully, there's a bag designed specifically for you—a bag that will help keep your life in order and, ultimately, feel less stressed.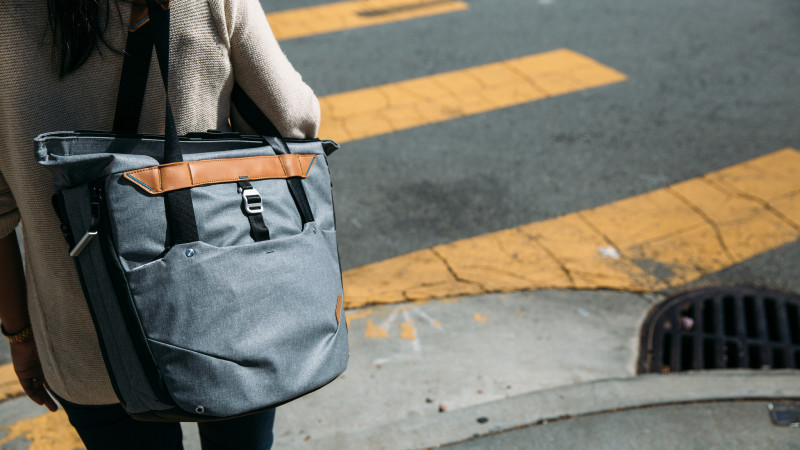 Peak Design
Peak Design's Everyday Tote Bag acts as your third hand. The bag keeps all of your mama supplies, from your baby's bottles and toys to your umbrella and yoga mat, in one place so that you can focus on what's important—spending time with your little ones. The bag's intelligent organization system lets you sub-divide the bag into one, two or three large compartments, each with its own quick access flap. This means no more digging around...you'll know where everything is, and you can access it instantly, even if it's at the bottom of the bag. There's an array of tiny pockets for the little things, and dedicated laptop and tablet sleeves.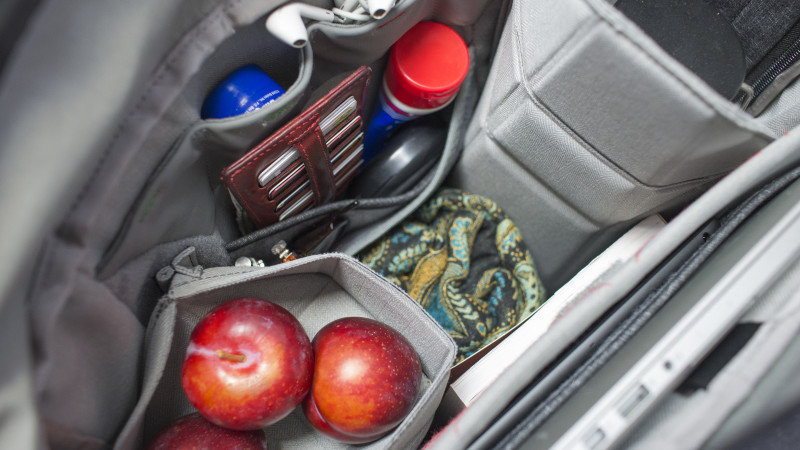 Peak Design
The bag's features turn the otherwise stressful ordeal of looking for your keys or wallet into a smooth (and under control!) process. There's a Key Tether that sits within the outer slip pocket for easy access to keys and IDs or cards; a Magnetic Closure strip that opens and seals the bag's main opening instantly; and Dual Side Access side panels that give you quick access to anything in those pockets, even when the bag is on your shoulder. The bag is also approved as a carry-on item by all major airlines, making it perfect for traveling mamas.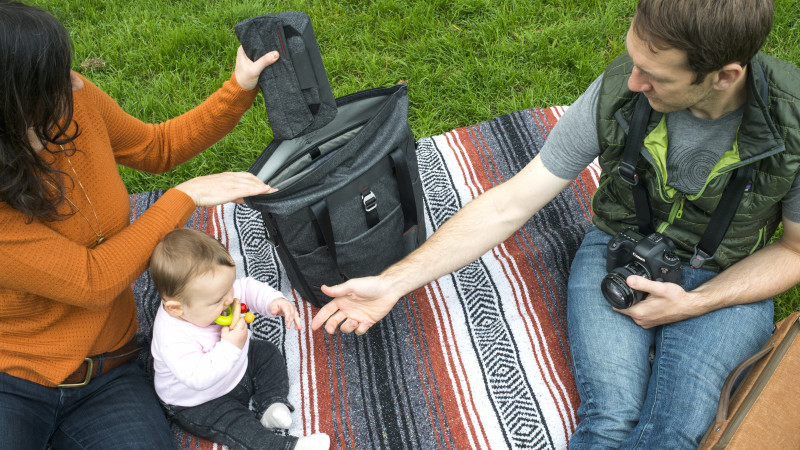 Peak Design
The tote's clean and classic look is the cherry on top. You can even choose from two colors—ash and charcoal. Plus, thanks to the bag's sleek (and waterproof!) exterior, it can be used long after your kid is out of diapers. You can easily adjust the bag's straps and turn it into a backpack, giving it endless opportunities to keep your life organized from a vacation with your family to just another day being a superhero mom.
The question is: Will this bag from Peak Design completely change your life? We totes think so.
(This post is sponsored by Peak Design.)
Link Túi Peak Design KTMart bán: https://goo.gl/ciL8lx
KTFood
là nhánh Thực phẩm Sạch, đặc sản Vùng miền của KTMart Vietnam.
thương hiệu peak design,peak design,camerabag,tìm hiểu,Khám phá
Bình luận